---
Welcome to Coosada Elementary School's website! I am looking forward to meeting each and every one of you. Thank you for giving me the opportunity to teach your child. Here are some things I'd like for you to know about me.
I attended kindergarten through 12th grade in Montgomery, Alabama, and graduated with honors from Huntingdon College with a Bachelor's Degree in Christian Education and Music, with an emphasis in pipe organ. www.huntingdon.edu After 17 years of teaching piano lessons, I graduated from Auburn University Montgomery with an Alternative Masters Degree in Early Childhood Education. I was inducted into Kappa Delta Pi Teacher's Honorary Society in 1993.
Every
Student
Empowered
~~~~
Every
Student
Succeeds!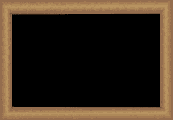 ---
Before coming to Coosada Elementary as a second grade teacher in 2007, I taught third grade for 14 years. Part of that time I taught at Millbrook Middle School, and the other part at Robinson Springs. I must say that I have truly found my home at Coosada! On a more personal note, I have been married to my husband, Randy, for 39 years. He is retired from International Paper in Prattville. We live in Coosada and have been blessed with two wonderful children. They have added a fantastic son-in-law and beautiful daughter-in-law to our family. Lauren and her husband, Scott, are in the Millbrook area after living in California and Brazil for 13 years. Their children are Sarah Grace and Luke Robert. Kevin and his wife, Jordyn, live in Millbrook wIth their two children, Madilyn "Maddie" Grace and Roman Paul. They lead praise and worship music for students and missions all over the country. He is serving as Worship Pastor at our church, Mt. Hebron Baptist Church in Elmore, and has traveled to Brazil, Guatemala, and Alaska on mission trips. Randy has been a deacon at our church for over 37 years, and together we are adjusting to the "empty nest!" Our home would not be complete without our two mischievous fur babies, Moe the cat and our granddog, "Cooper," a sweet miniature Schnauzer...who stays with us much of the time. My hobbies include playing classical and contemporary Christian piano music, reading good biographies and historical books, watching and collecting classic movies, spending time with my family, and needlework. My favorite times are spent with our loving children and grandchildren gathered all around!
Every
Student
Empowered
~~~~
Every
Student
Succeeds!